Kenyon Veterinary Clinic, serving the Faribault, Northfield, Owatonna, and Zumbrota areas of Minnesota with quality and compassionate veterinary care... fairly priced!.
Our clinic has served Southern Minnesota since 1939 by providing the highest quality medical, surgical, and educational services available.
We strive for the highest level of integrity and compassion in our interaction with our patients and their human companions.
Now open until 6pm on Monday, Wednesday and Thursday!
High Tech... High Touch... Kenyon Vet!
Kenyon Veterinary Clinic - Dog and Cat Veterinary Services
February Is National Pet Dental Health Month
Don't turn your nose to Fido's or Fluffy's bad breath!
That odor might signify a serious health risk, with the potential to damage not only your pet's teeth and gums but its internal organs as well. To address the significance of oral health care for pets, the American Veterinary Medical Association and several veterinary groups are sponsoring National Pet Dental Health Month in February.
These words are from The American Veterinary Medical Association's pet health pages and they represent what we, the Kenyon Vet Clinic want to communicate for the month of February.
Kenyon Veterinary Clinic has the staff, knowledge, experience and technology to provide comprehensive dental care for your animal's teeth and gums. We provide exams, diagnosis', consultative services, cleanings, and extractions.
Call Kenyon Vet Clinic today for a dental appointment for your pet. Our number is (507) 789-6118 and we are here to help YOUR PET live healthy, and to help YOU be able to live with your pet's breath!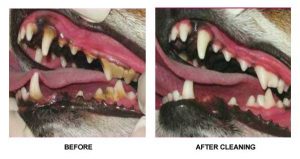 Kenyon Vet Clinic, quality and compassionate veterinary care, fairly priced.
High Tech, High Touch – Kenyon Vet.
Testimonials
Thank you so much for taking the time to see my guest's dog today. They were very thankful for a "good" diagnosis and were able to relax for the rest of the holiday weekend. You guys ROCK!
Jodi Silvernail
Thank you to Sara, Dr. Born and all of the staff for taking such great care of Jasiah. He is recovering great! Your care and consideration always go above and beyond what you have to do!
Heather Rae De Frang
We appreciate the care, compassion shown to Stevie Wonder (our lovable rescue dog) during his recent surgery. Stevie appeared to be fully recovered a few days later.
Amy Morgan
The Kenyon Veterinary Clinic is the most wonderful clinic that we have ever been associated with. The veterinarians are up-to-date on the latest technology and procedures and the technicians are well-trained and educated. Everyone at the clinic is very compassionate and helpful.
Susan and Bill Syring